Once you land a great client, it's impor you try to keep them for life. Even when a job is completed successfully, losing a client can negatively affect your freelancing and income until you replace them.
What can you do to keep a client for life?
1. Under promise; over-deliver
Set deadlines and expectations for the job that you know you can easily hit, even if issues come up. Don't under-promise results so low that the client won't think you will do a good job, but under-promise just enough that the client will be impressed when you provide better results and complete the...
You have heard the horror stories of the clients from hell. You know the clients who drive a freelancer to madness by making it impossible for them to succeed and get paid.
If you want to avoid having your own horror story, you need to know how to avoid these types of clients. Here are the red flags you should watch out for.
1. "I (or my family or friend) could do this easily."
Any client that says this while trying to get you to lower your price or rush a job does not respect the value you bring. Clients only say this...
Depending on who you ask, freelance marketplaces are either a blight or a miracle to the freelancing world. Not many people tell the truth about freelance marketplaces without being biased.
Here is the truth about freelance marketplaces. They can both be great and horrible for every freelancer. It depends on what the freelancer puts into learning and being successful on the platform and how each individual freelancer works. This is no different than any other way of working with clients.
Marketplaces make it both easy and hard to find clients. Clients are there ready to hire freelancers. The problem is thousands of...
This will be my 7th day writing and publishing daily (on Twitter as part of #ship30for30). While this is a massive accomplishment for me, it also has been challenging. I'm doing this while working a full-time job, consulting, writing a book, and raising a 3-year-old. Today, I'm going to reflect on why I am doing this. I need to remind myself why this is worth the extra effort.
My end goal in life is to be able to help other developers grow. Every time I have had the opportunity to teach or mentor,...
If you told your client they were wrong, would you fear getting fired? Even with great clients, many of us have irrational feelings like this.
Here is a secret about all the best freelancers. They aren't afraid to tell a client when the client is wrong. The best freelancers know clients don't actually know what they want or need. Excellent results can't be delivered if clients make decisions for things that are actually the freelancer's expertise.
If you want to build a reputation as the go-to freelancer for solving problems within your expertise, you need to tell clients when they are wrong.
Think about why you...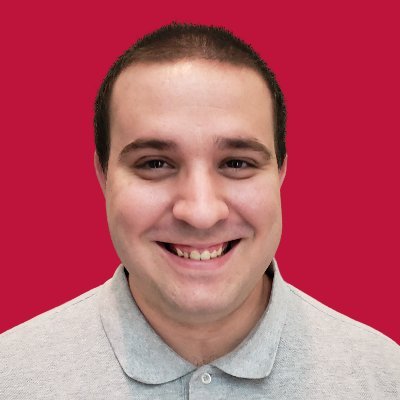 I am senior software engineer that focuses primarily on web and mobile applications. I work both as a regular full time employee and a consultant developing apps and websites for clients. This is my personal blog where I write tutorials, tips and tricks, and my opinions on various software languages, technologies and tools.
Recent Articles
Article

I'm like most builders and creators. I believe my work needs to be perfect to put it out there. We... Read more

Article

Many clients and companies rely on time tracking either for billing or to measure and improve productivity. What they don't... Read more

Article

Once you write any code to solve a problem

The answer really is that simple.

It doesn't matter what programming language you... Read more